Asset Management Automation
TAGNOS Asset Orchestration solves the complexities of hospital asset and supply management by delivering additional care from each asset, eliminating supply waste, and optimizing asset maintenance. Experience a simplified asset management system designed to empower your clinical team, improve efficiencies and orchestrate the patient experience.
---
ASSET ORCHESTRATION
Clinical Empowerment
Maximize care-per-asset with on-time asset accessibility and eliminate search time using interactive asset maps interfaced with real time location systems (RTLS). Streamline asset work orders with simplified, role-based dashboards to ensure asset availability.
ASSET ORCHESTRATION
Eliminate Asset Loss & Waste
Minimize asset and supply costs by optimizing par levels with interactive, role-based dashboards. Leverage real time location system (RTLS) technology to prevent asset theft and loss and to reduce asset hoarding.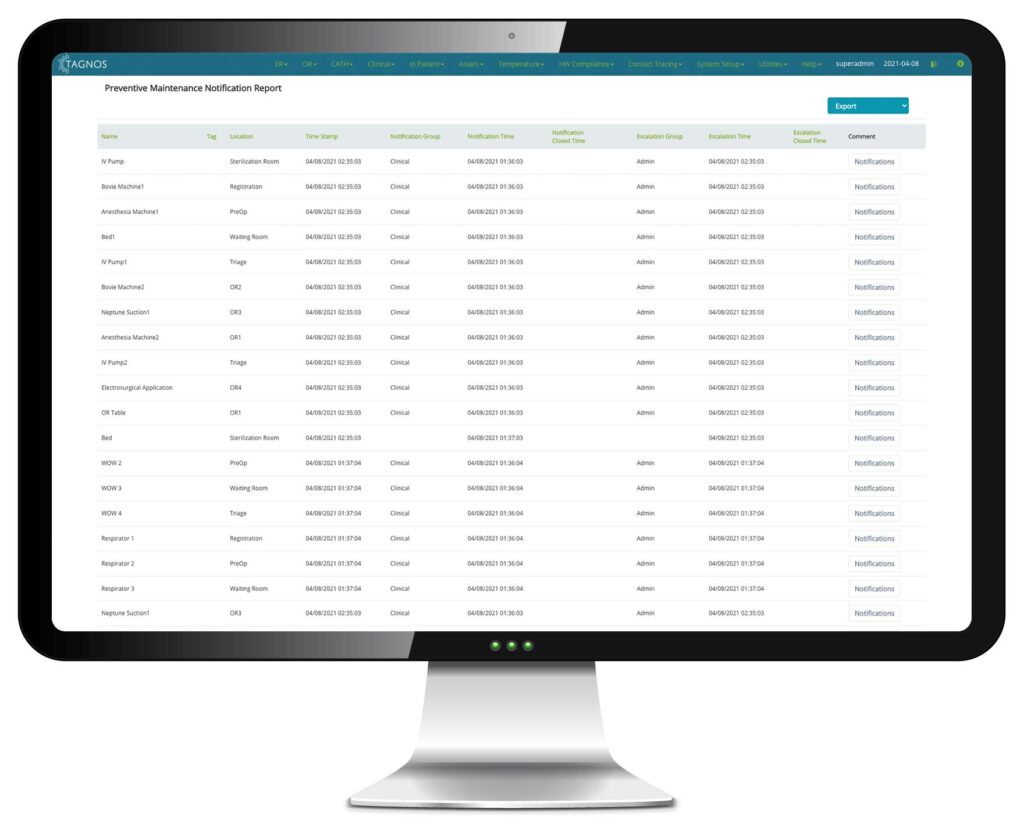 ASSET ORCHESTRATION
Optimal Asset Maintenance
Streamline your asset maintenance with workflows and dashboards built to simplify recall compliance and preventative maintenance. Empower your clinical teams with comprehensive reports on asset status and current utilization levels.
Asset Orchestration Results
Our customers have used the TAGNOS' Asset Orchestration solution to achieve performance improvements, including:
Empower Care Providers
We illuminate insights, automate operational tasks, and orchestrate workflows so healthcare workers can focus on delivering the highest level of patient care.