Optimized Room Status
Visualize operating room status in real-time with customizable views based on user needs, integrating EHR/EMR milestones for efficiency.
---
Customizable Visual Formats
Offer a variety of visual formats for room status views, customizable based on the user viewing the information.
Real-time Room Updates
Provide real-time updates on each operating room's status, enhancing operational efficiency.
EHR/EMR Milestone Integration
Integrate with EHR/EMR data to record key room usage milestones, enriching room status details.
---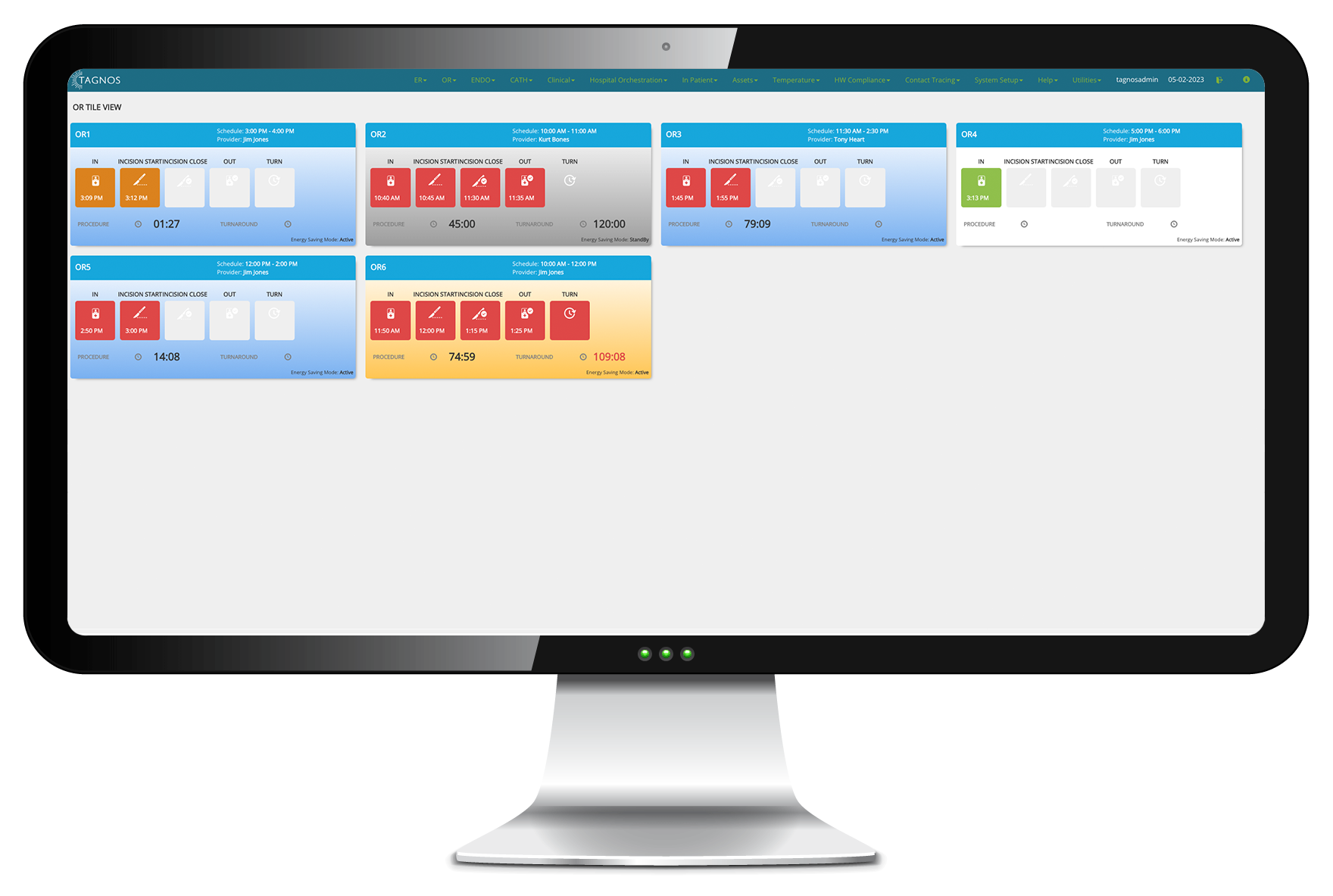 Enhanced Room Management
Improve room management with real-time tracking and visualization of each room's status.
Optimized Room Utilization
Optimize room utilization by leveraging real-time updates and milestone data, reducing idle room time.
Customized Data Displays
Provide user-based customized data displays for efficient and effective room status management.
Let's Connect
Ready to empowers clinical care teams to deliver better care to patients and families while improving your care delivery process? Schedule a demo today!
---
OR Orchestration Modules
TAGNOS OR Orchestration: Real-time insights, faster turnover & optimized schedules for better care.
Managing and automating critical operational workflows to enable more surgeries using real time information from data systems and infrastructure.
Improves efficiency with case length predictions, block scheduling coordination, and utilization analysis.
Empower Care Providers
We illuminate insights, automate operational tasks, and orchestrate workflows so healthcare workers can focus on delivering the highest level of patient care.